representation
is vital
otherwise the butterfly
surrounded by a group of moths
unable to see itself
will keep trying to become the moth
- representation



Rupi Kaur
The Sun and Her Flowers
OUR MISSION



I believe that representation gives validity. Creative industries don't have such a great representation of diversity. The problem stems from the simple fact that people of color are not visible enough and our successes are not celebrated enough. CCD is group of creative professionals who believe it is our responsibility to create a community to foster awareness and opportunity by inspiring the next generation of creative talent.

-Hans Dorsinville



The Issue

The lack of racial diversity and systemic discrimination in creative fields in the U.S. deprives young people of color the opportunity to explore their potential and advance in careers that are meaningful to them. Overall, society loses out on a thriving creative class and progression that is representative of its many colors.

Studies show that companies with gender and ethnic diversity tend to be more creative and more profitable, because varied perspectives help them design products and services that appeal to a diverse, worldwide audience. Many studies show that racial diversity improves results in working groups that value innovation and new ideas.



An Innovative Solution


CCD will increase the visibility of diverse creative professionals by supporting initiatives for young people of color that are essential to career development: education, mentoring, scholarships and placement.
CCD will be a pioneer and powerful resource in the movement to diversify the creative class and to shape work environments to be accessible, attractive and welcoming to people of color.
HANS DORSINVILLE
Founder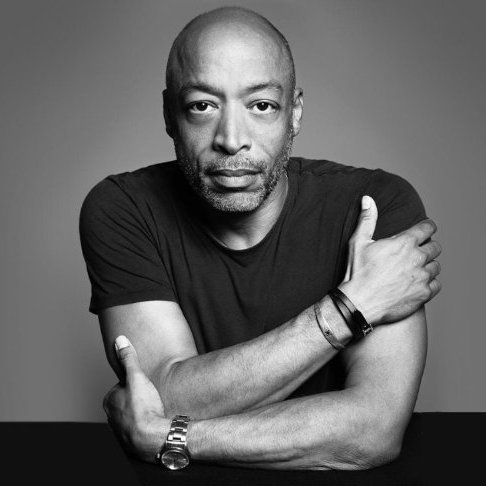 Hans Dorsinville was appointed Chief Creative Officer of Select World in 2017. Based in New York, Dorsinville leads the creative division for North America, building on Select World's 25 year foundation as a global beauty, fragrance and fashion agency. Through a complete creative refresh, Hans is reenergizing and positioning Select World as an all-encompassing agency that can make any brand relevant and meaningful in today's diverse culture.
Previously, Hans was at Laird + Partners, where he was partner and had served as executive VP and senior group creative director since the agency's inception in 2002. Dorsinville has been instrumental in creating bold and transformative work for numerous luxury and mass consumer brands in fashion and beauty, such as Donna Karan/DKNY, Bottega Veneta, Ermenegildo Zegna, Estee Lauder, Coty, Tommy Hilfiger and Lane Bryant.
His breakthrough work and message of body-positivity for Lane Bryant ignited a movement to not only accept under-represented plus-size women, but to celebrate them. The highly engaging campaigns, from #ImNoAngel to #ThisBodyIsMadeToShine, led to him being named as one of ADWEEK's creative 100 and put him on the list of the magazine's 18 Top Creative Leaders Whose Ads Are Breaking Through Into Culture.
Hans launched his career in 1993 as a Junior Designer at Donna Karan's in-house creative agency, subsequently becoming Vice President of Advertising. It was during this time that he developed skills for 360 communication strategies.
He studied communication design at Parsons School of Design from 1990-1993 with a year abroad in Paris.
TALK 01 - 04.20.18


STEFAN CAMPBELL

Creative Director and Stylist
︎
︎
Stefan Campbell wears many hats within the fashion business. From creative director to stylist, he works and consults with some of the most recognizable names in the world ranging from Madonna to Dior, and 2 Chainz to Calvin Klein.
After studying women's fashion design at the Fashion Institute of Technology, Stefan started his career as a founding team member of Vibe Magazine. His vision for fashion grace the pages of Vogue and Vanity Fair, as well as GQ, New York Times Magazine, and Paper, to name a few. His editorial eye is used to artistic direct live events, concerts and fashion shows for designers and brands like Alexander Wang, Diesel Black Gold, D'Angelo, The Black Ball Gala for Alicia Keys, and Target over the years. Stefan appears on television as creative director for major cable network shows, including The Fashion Show: Ultimate Collection and Making A Model with Yolanda Hadid.
On top of his usual consulting and styling projects, Stefan directs video content and is writing a screenplay about the fashion industry.
RICO FREDERICK

Designer/Author
︎
︎
Rico Frederick is a graphic designer and the author of the book
Broken Calypsonian
(Penmanship Books, 2014), Poets House Emerging Poets Fellow, Cave Canem Fellow, a MFA candidate at the Pratt Institute and the first poet to represent all four original New York City poetry venues at the National Poetry Slam. Rico is a Trinidadian transplant, lives in New York, loves gummy bears, and scribbles poems on the back of maps in the hope they will take him someplace new.
KHARY SIMON
Creative Director
︎
︎
Khary Simon is a New York based creative director that has worked with brands such as Gucci, Alexander McQueen, Balenciaga, Opening Ceremony and the Ace Hotel. He has also spearheading special projects for companies such as Starbucks, Gap, and Samsung. In addition to creative direction, Khary publishes the bi-annual art publication, CRUSHfanzine. Khary's recent work within the fragrance category has launched new projects and advertisements for Kate Spade New York, Carven, and FILA, as well as creating new brands. Outside of work he is enthusiastic about learning new languages and all things
Buffy the Vampire Slayer.